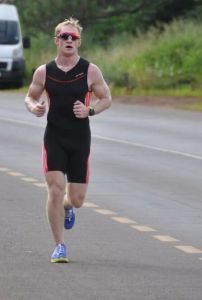 Based in Johannesburg, Andrew is a physiotherapy student, with a passion for anything that is challenging. He has the energy that rivals that of the Energizer Bunny and is always up for any challenge.
Preferred race distance: Sprint and Olympic
Strongest discipline: Cycling
Weakest discipline: Swimming
Pet Hate (s): People judging my workout music; Not knowing the route; Punctures and mechanical issues; Finishing a ride on around 95kms and not getting the century.
Favourite Food: Pizza and chocolate
Best /worse race blooper
Best: Forgetting to take my helmet off after the cycle! Luckily it was a simulation.
Follow Andrew:
Instagram:@andrew_triphysio
Facebook:Andrew Berry
My Coach: Jarryd Irvine